Crescent Lake National Wildlife Refuge
This is one of the great National Wildlife Refuges in America and one of the best birding sites in Nebraska. This site supports some of the greatest bird diversity than any other birding site in the state. The numerous lakes and ponds interspersed throughout the large continuous Sandhills attracts a variety of birds including grassland-dependent birds, marsh birds, shorebirds, waterfowl, and numerous passerines and raptors. During spring, listen for Sharp-tailed Grouse displaying at leks. A viewing blind at one of the leks is available by reservation in April and May.
Visiting this spectacular site requires some planning, as there are no bathrooms available and it is about 30 miles from the nearest source of gas, food, or lodging (Oshkosh or Lakeside). There is a vault toilet available just south of the refuge at the Crescent Lake Wildlife Management Area off of road 181. Some refuge roads require 4WD for the rough spots. This location is for day-use only. Make sure to bring plenty of water, snacks, and sun protection with you as this site takes time to explore and enjoy with all the amazing birds and unique habitats.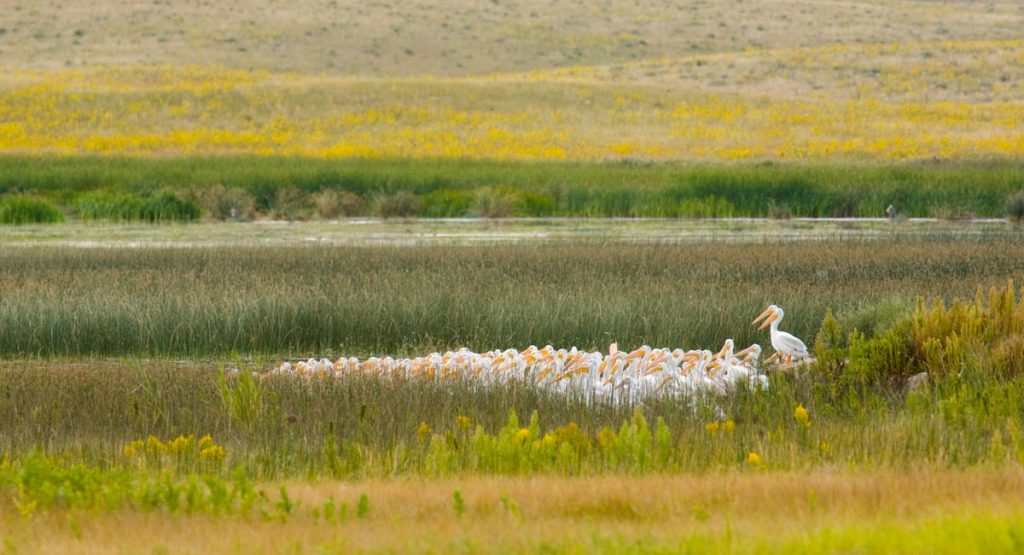 Where to go in the refuge
A short nature trail near the refuge headquarters is an easy hike with an overlook viewing area that is great for scoping out birds. The auto tour road offers great opportunities to see the refuge and a variety of birds. Starting at the south entrance, Crescent Lake has good populations of Western Grebes (and some Clark's Grebes). Goose Lake near the headquarters is excellent for Eared Grebes. Heading northwest outside of the refuge's boundary is Rush Lake, which has breeding Ruddy Ducks, Canvasbacks, Redheads and Black-crowned Night-Herons. At the western refuge border is Border Lake (stop 19 on the auto tour road). This area is best for American Avocets, Black-necked Stilts, Wilson's Phalaropes, White-faced Ibis and other shorebirds attracted to saline water conditions. Throughout the drive, there is always a possibility of seeing American White Pelicans, Double-crested Cormorants and Trumpeter Swans. On most visits, no other people will be seen, but the birding will be spectacular, and well worth the long ride over the rough roads.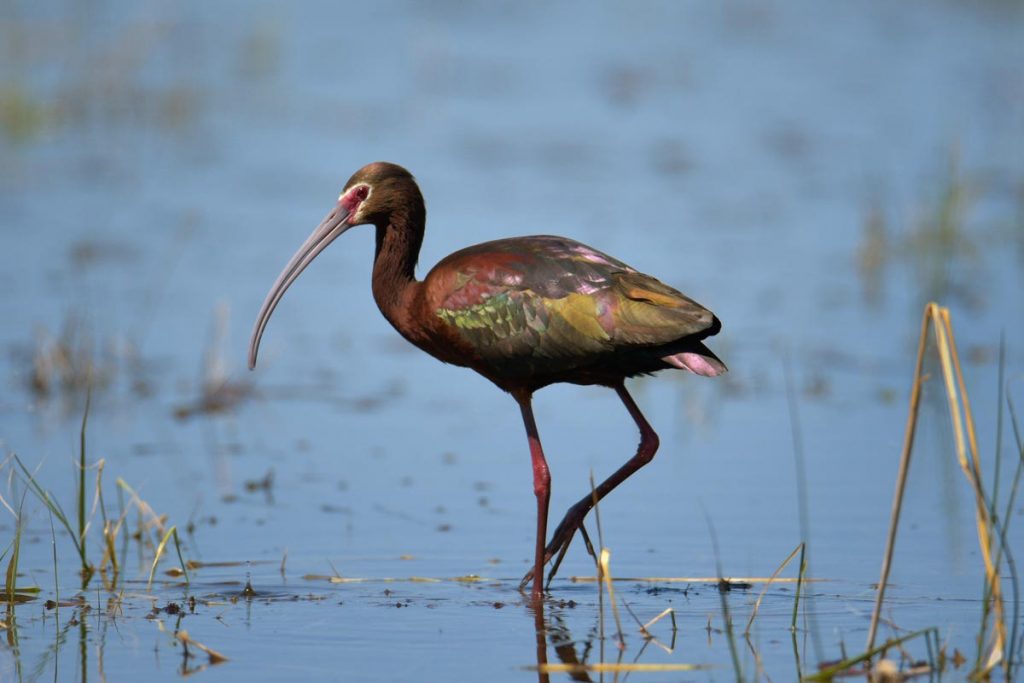 Site's notable birds
Common summer birds
Birds recently observed
Field checklist
Address
10630 Rd 181, Ellsworth, NE 69340
Coordinates
40.654941.761340, -102.436617
Amenities
Hiking Trail, Auto Tour Road
Fee
Free
Contact
(308) 762-4893
Ecological region
Sandhills
Nearby community
Oshkosh, Nebraska