Fort Kearny State Recreational Area
Fort Kearny State Recreation Area offers 186 acres dotted with sandpit lakes. This is a great area for watching Sandhill Cranes at sunset and sunrise as well as viewing a variety of woodland and grassland birds. The visitor center at the state historical park located 1.5 miles west of the recreation area opens in early March for the crane migration and provides information about crane and waterfowl viewing.
The historical park offers a great place to view Sandhill Cranes feeding in adjacent fields. The park also has a restored version of Fort Kearny including a stockade, parade grounds, blacksmith shop, pony express, stage station. The fort was originally built to protect Overland Trail travelers. This area has an interpretive center and concessions area. There is a nice bird feeding station located by the rangers' quarters north of the interpretive center. The historical park blends the history of the Platte River Valley with its ecology and natural history.
Where to go in the park
The paved Hike-Bike Trail starts at the recreation area and extends 1.8 miles to Bassway Strip Wildlife Management Area. The trail goes across the Platte River on a former railroad bridge and provides excellent viewing of Sandhill Cranes at sunrise and sunset. Birds that can be seen along the trail include Bald Eagles, geese, and ducks in January and February; Sandhill Cranes in March; warblers and other passerines in April, May, and June. Sometimes American Woodcocks can be seen displaying near the north end of the bridge at sunset in March.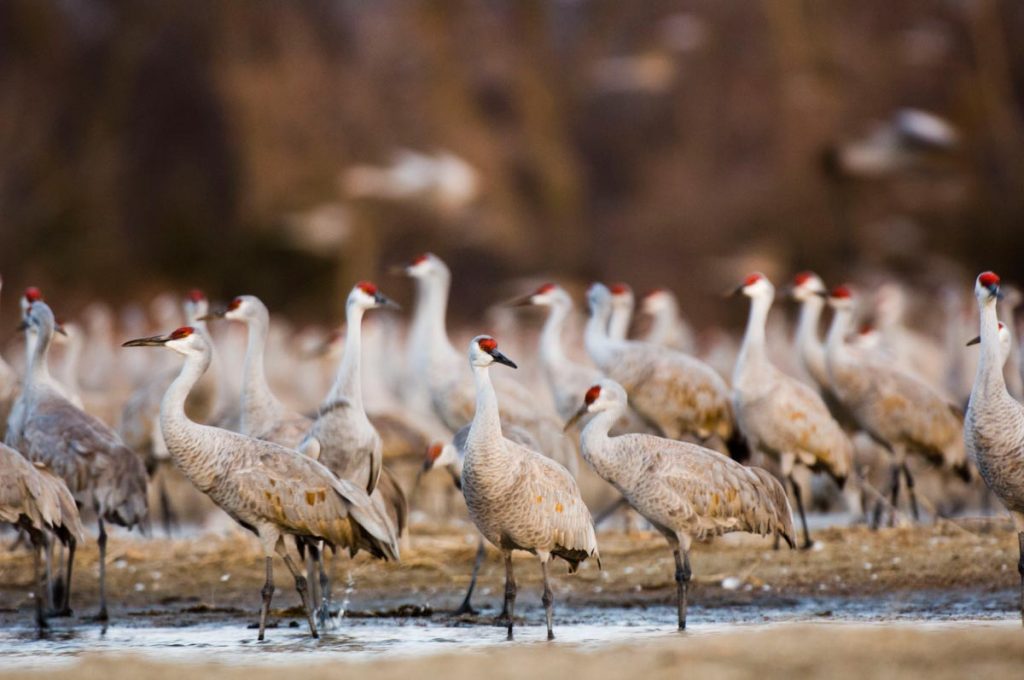 Site's notable birds
Birds recently observed
Common birds
Field checklist
Birdability
Address
1020 V Road, Kearney, NE 68847-9804
Coordinates
40.654961, -98.985833
Amenities
Bathrooms, Picnic Area, Hiking Trails, Campground
Fee
Contact
(308) 865-5305
Ecological region
Mixed-grass prairie
Nearby community
Kearney, Nebraska