Fort Niobrara National Wildlife Refuge
East meets west, north meets south producing six different plant communities that converge along the Niobrara River at Fort Niobrara National Wildlife Refuge (NWR), thus providing habitat for a rich and unusual diversity of birds. Western and eastern species of birds occur and may hybridize such as Western and Eastern Wood-Pewees, Black-headed and Rose-breasted Grosbeaks, Eastern and Spotted Towhees, Lazuli and Indigo Buntings, and Bullock's and Baltimore Orioles.
Fort Niobrara NWR is 19,131 acres, located along the western end of the scenic Niobrara River. The refuge was originally established to protect bison and other large game animals such as elk. About two-thirds of the refuge consists of Sandhills, and the rest is mostly mixed riparian hardwoods. There are Yellow-breasted Chats, American Redstarts, Grasshopper and Savannah Sparrows, and both meadowlarks. A total of at least 20l species (76 breeders) have been reported here.
Where to go in the refuge
Take the steep 1-mile Fort Falls Trail to view the beautiful waterfall and to observe woodland species, like the Black-and-white Warbler and American Redstart. The trail has stairs that descend down alongside the falls and to its base. The trail narrows as it parallels the scenic river. Watch and listen for Spotted Sandpipers on the river's edge. The trail ascends the forested ridge back to the parking area.
Take the auto tour drive through the grasslands. Watch for raptors overhead, Horned Larks on the road, and Upland Sandpipers on fence posts. Before leaving stop by the visitor center to see over 12,000-year-old fossils of the Long-jawed Mastodon, Giant Bison, and Three-toed Horse that were unearthed on the refuge.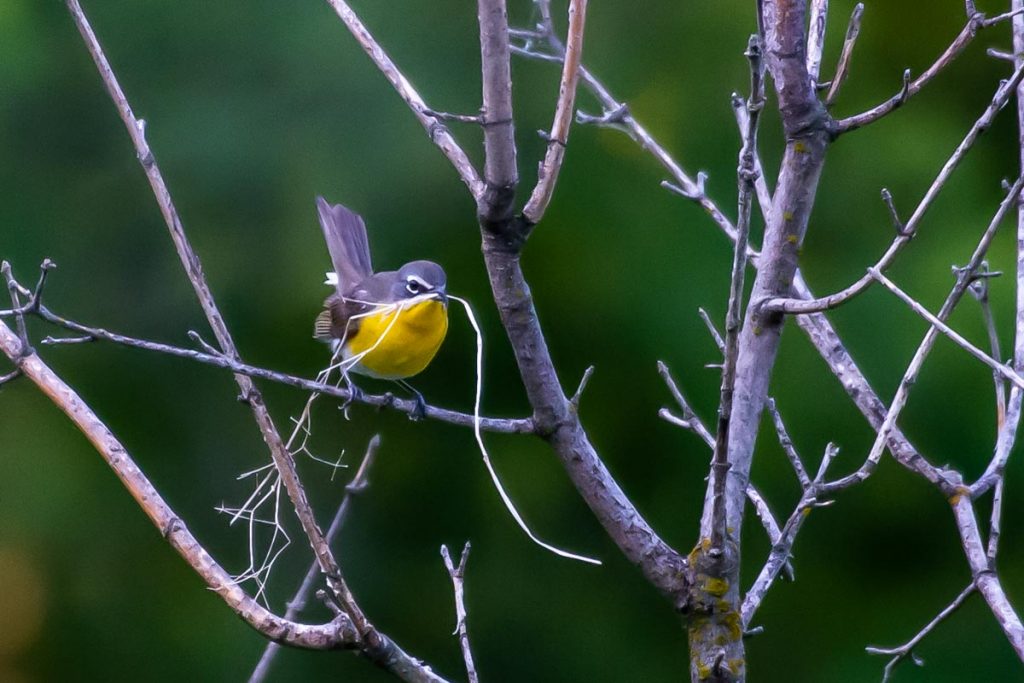 Site's notable birds
Birds recently observed
Common birds
Field checklist
Address
39983 Refuge Rd, Valentine, NE 69201
Coordinates
42.900708, -100.466504
Amenities
Bathrooms, Hiking Trails, Visitor Center, Auto Tour Road, Scenic Overlook
Fee
Free
Contact
(402) 376-3789
Ecological region
Sandhills
Nearby community
Valentine, Nebraska