Rock Creek Station State Historical Park
This state historical park is comprised of 393 acres of prairie hilltops, timber-studded creek bottoms, and rugged ravines. Over 6 miles of trails offer outstanding birding opportunities. Listen for Barred Owls calling in the woods, Louisiana Waterthrush along the creek, and Bell's Vireo in the shrubs. The prairies host a variety of grassland species like the Grasshopper Sparrows, Dickcissels, and Lark Sparrows. Along the banks of the creek, watch for the acrobatic Northern Rough-winged Swallows foraging over the water. In the mid-1800s, the site was a stop along the Oregon-California Trail and a Pony Express Station. Visitors to the park can view reconstructed road ranches and deep wagon ruts along the historic trail.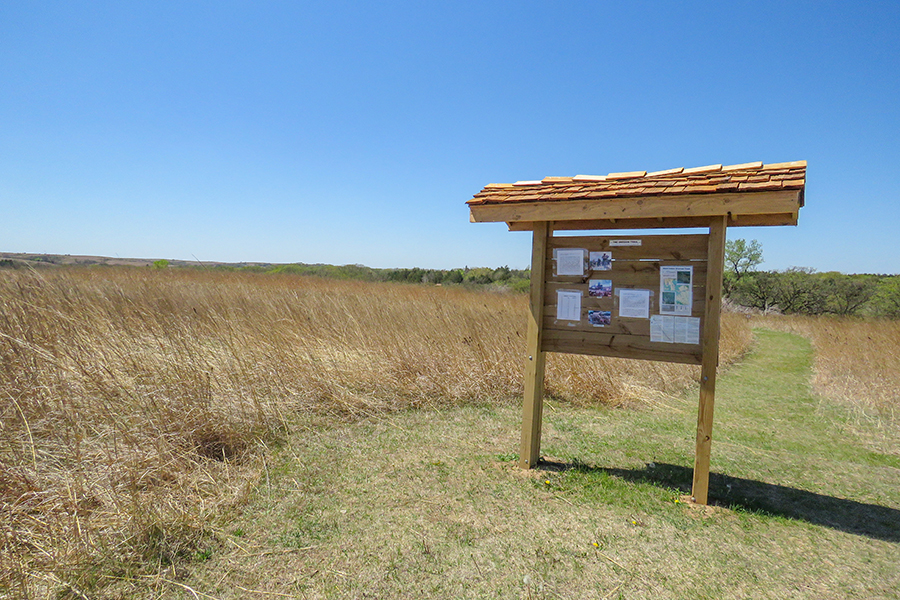 Where to go in the park
Begin at the signboard west of the Visitor Center parking lot, and follow the Natural Legacy Demonstration Site trail to the West Ranch. Along the trail are several educational signs about the wildlife and conservation management occurring at this site. From the historic wagon displays, you can cross the bridge to the East Ranch and longer hiking trails or you can loop back up to the Visitor Center. This trail offers great opportunities to see prairie, woodland, and wetland species, such as Dickcissel, Summer Tanager, and Louisiana Waterthrush during the spring migration and summer months. Stop by the visitor center for trail maps, historic exhibit, and to view hummingbirds at the feeders.
Site's notable birds
Birds recently observed
Common birds
Field checklist
Birdability
Address
57426 710th Rd, Fairbury, NE 68352
Coordinates
(40.113457, -97.060644
Amenities
Visitor Center, Bathrooms, Picnic Area, Hiking Trails, Campground
Fee
Contact
(402) 729-5777
Ecological region
Tallgrass prairie
Nearby community
Fairbury